| Name | Smoke Ball |
| --- | --- |
| Item Type | Throwing |
| Origin | Super Smash Bros. Brawl (Wii) |
| Release Date of Origin | January 31st, 2008 |
| Works | Super Smash Bros. Brawl (Wii) |
| Submitted By: | The Brawlinator |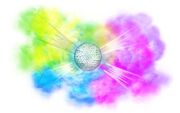 Item Info
Edit
The Smoke Ball is an item original to the Super Smash Bros series. It emits colored smoke when thrown, that, although is harmless, can cause confusion, and can make it a hard time to see where you are, so be careful when using this item
Item Usage
Edit
When you throw the Smoke Ball, it will immediately start emitting smoke, whether it hits someone or not. If it does hit someone, it deals about 5% damage and deals barely any knockback, but it gets stuck to that person. The smoke can change into many colors, the colors are white, yellow, orange, red, purple, and blue.
External Links
Edit
Official Submission Page on the Mercurious Website
Ad blocker interference detected!
Wikia is a free-to-use site that makes money from advertising. We have a modified experience for viewers using ad blockers

Wikia is not accessible if you've made further modifications. Remove the custom ad blocker rule(s) and the page will load as expected.